Summer STEM Challenge
Summer STEM Challenge: 2020
High school students from across the state of Michigan will have the opportunity to compete on teams of 3-4 students to win scholarships to WSU! Participants will need to answer a prompt, which will require some research, problem solving, critical thinking and innovation. The project will need to incorporate STEM concepts as part of the solution. The teams will be awarded points by a panel of esteemed judges.
To assist students along the way, each team will be assigned a mentor. The mentor will meet with their teams to help guide and develop the project. Additionally, once a week, students will be attending an online seminar to gather more information about their prompt. 
If you do not have a team, you may register as an individual and we will place you on a team!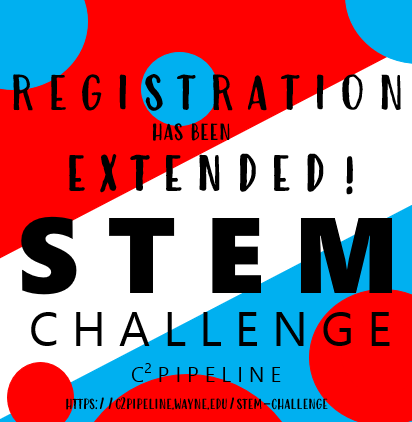 1. Read up on the STEM Challenge!
2. Register for The STEM Challenge!
STEM Challenge Web Series 
The STEM Challenge Web Series is a weekly update from the Assistant Coordinators, Mikayla and Josh on the progress of the challenge! Be sure to stay tuned for information on the challenge, student's progress and more! 
Social Media
Make sure to stay up to date with the STEM Challenge by following our Instagram, Twitter and subscribing to our YouTube Channel!
Scan all the QR Codes below!