About
C2 Pipeline is a program sponsored by Wayne State University's College of Nursing. We are funded through the Michigan Department of Education's 21st Century Community Learning Center funds. Our program focuses on increasing graduation rates, improving academics, and helping to ensure students are college and career ready. It currently operates in twenty-four Metro Detroit high schools, serving grades 9-12. C2 Pipeline consists of three main components: 15 afterschool programming centers, annual summer programs, and the Innovation & Curiosity Center. Our overall program goals include the following:
  Preparing students to be college and career ready
  Increasing academic achievement in student learning
  Expanding student awareness through enrichment activities and other non-traditional learning
  Provide a safe and nurturing environment for all students
  Provide family services
---
Afterschool Programming
Afterschool programming operates for a total of 32 weeks during the academic school year. At each of our 15 centers, programming runs for two and a half hours daily, Monday through Thursday. During these two and a half hours, students are served dinner or a snack and also have a chance to participate in academic center and enrichment. C2 Pipeline's academic center offers students the opportunity to receive assistance with homework, projects, and any school related work in a small group setting. Our enrichments cover topics that would not normally be covered during the school day in a fun and exciting, hands on atmosphere. Examples include: Anatomy In Clay, Fashion Engineering, Traumatic Brain Injury, Need for Green Speed, SAT Prep, STEM Busters, and Empowerment Improv. Each center considers district goals and school improvement plans when determining programming activities. All enrichment curriculum is aligned to Common Core State Standards, Next Generation Science Standards, and state curriculum standards.
---
Summer Programming
C2 Pipeline offers six weeks of summer programming in two different forms: on-campus day programs and programs located at the individual sites. On campus day programs run Monday through Thursday from 10am-3pm. Transportation and lunch are provided for all students. Current 8th-11th graders attending one of our 15 centers are eligible to apply. For more details about our summer program offerings, click the "Summer" tab.
---
Don Neal
C2 Pipeline Project Director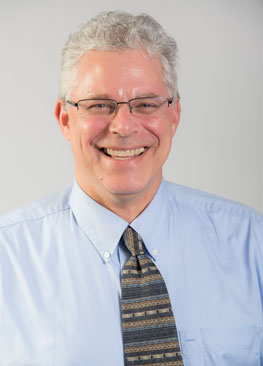 My name is Don Neal and I am currently the Principal Investigator/Project Director for the C2 Pipeline program sponsored by the College of Nursing at Wayne State University. I obtained my Bachelor's and Master's Degree in Public Administration from Oakland University. My expertise is in program development, implementation and management, which also includes community collaborations, marketing and strategic planning. My entire career has been focused on working with youth in some capacity. My past work experience includes 18 years of management with non-profits and in K-12 education, and five years in higher education. I have been a project director for 21st CCLC programs for a total of 14 years. Feel free to contact me at donneal@wayne.edu.