Dedicated to Young Futures
Registration open for Fall 2020!
C2 Pipeline is back for another year of after-school programs! We will be offering more fun, hands-on, immersive activities! We will be hosting the program for our 24 sites, homeschool groups and parochials schools. Please check your individual school page to get more information on whether your site is offering in-person or virtual programming. We hope to see you this fall!
To register, follow the link and select your school's tile: CLICK HERE TO REGISTER!
---
About
C2 Pipeline is a 21st Century Community Learning Center funded program through the Michigan Department of Education.  C2 Pipeline operates in 24 Metro Detroit schools with the goal of college and career readiness.  In order to achieve that goal, the staff of C2 Pipeline uses hands-on, project-based learning activities in the fields of science, technology, engineering and math (S.T.E.M.) to engage students.  An emphasis is placed on careers in S.T.E.M and the healthcare profession.  C2 Pipeline has several collaborating partners in the Metro Detroit area that are helping accomplish this goal.
---
Newsletter
Each month, C2 Pipeline publishes an E-Newsletter to share information, announce upcoming events and recognize our staff, students and community members for their tremendous accomplishments.
To view the most recent installment, click the box below:

C2 Pipeline in the News
Today@Wayne featured C2 Pipeline's virtual programming in April 2020. Take a look at the article to get more information about the online learning that we offer during COVID-19: C2 Pipeline goes virtual to continue serving high school students
C&G Newspaper recently released an editorial about the C2 Pipeline program at Eastpointe High School. Please take a moment to read the article: Eastpointe Afterschool Program Gives Students Hands-On Experience
---
Are you Interested in attending Wayne State? 
Check out free scholarship opportunities on raise.me for Wayne State University. You can even earn a $1,250 scholarship just for visiting Wayne State's campus! Sign up for free at www.raise.me/join/wayne-state-university. What are you waiting for?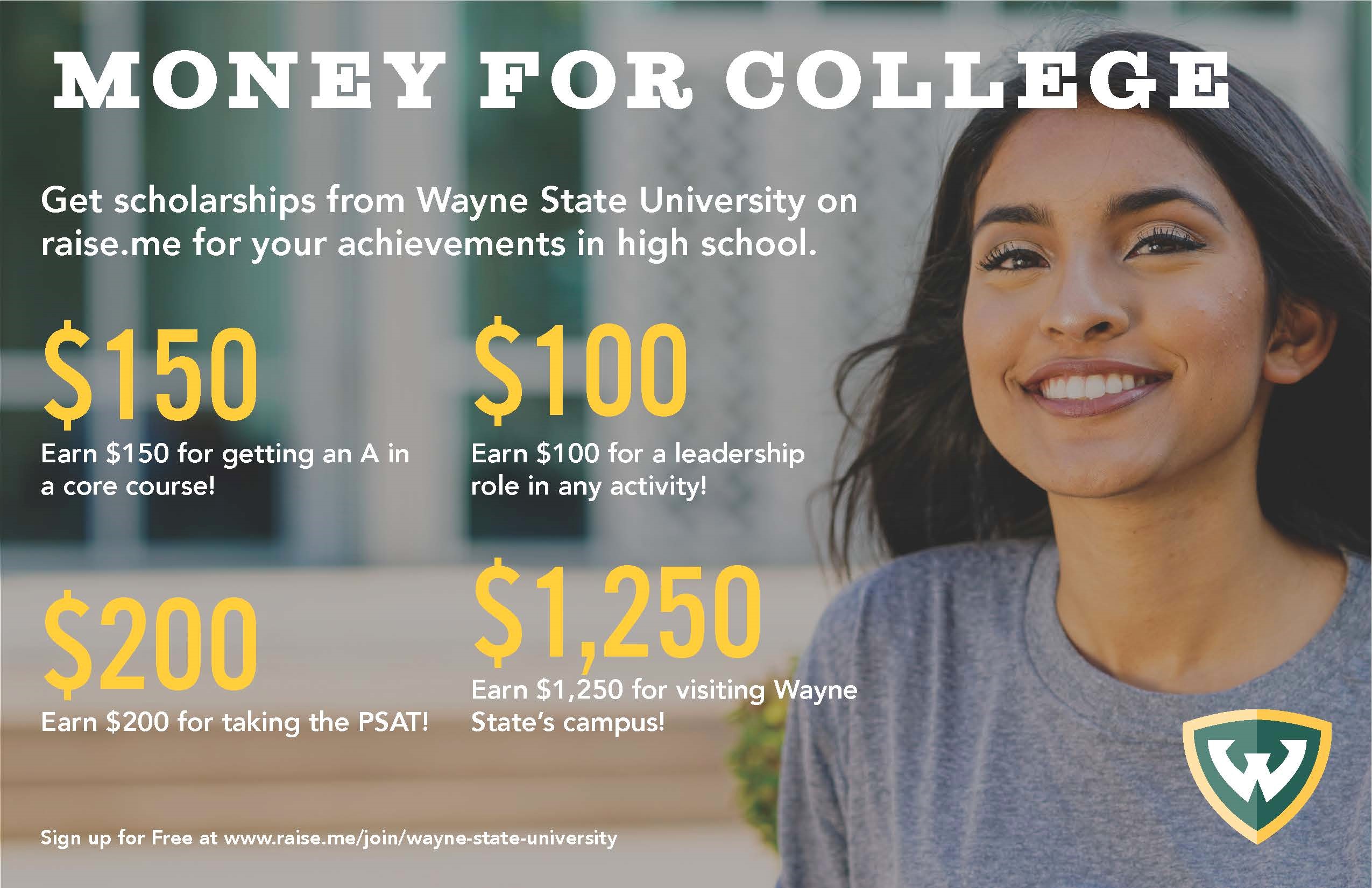 ---
Get Involved!