September 2018 Newsletter
C2 Pipeline E-Newsletter: September 2018
---
Afterschool Fun
C2 Pipeline has started off this year's afterschool program with a bang! Our sites offer 2.5 hours of programming Monday - Thursday. During this time, students receive dinner, academic help and participate in hands-on, project based enrichments. It's a terrific time for students to get to know their peers, have fun and learn about a plethora of career pathways. 
---
At Waterford Mott High School, our students are currently doing a photography enrichment, where they learn the science behind capturing photographs and use their creativity to create unique and imaginative stills. Great job, guys!
---
Meanwhile, students at Warren Woods Tower High School have been using their engineering skillset to design and build catapults with common household objects. Teams competed to see who could engineer the catapult with the most force. As the program progresses, enrichments will continue to grow and build upon these concepts - giving students the critical thinking and problem solving skills that are necessary for those who wish to pursue a career in engineering!
---
Below, are pictures of students during independent study in our afterschool program. These photos were captured by Warren Mott High School's Olivia Rzedzian. Olivia is a member of Warren Mott's Youth Council as the Social Media Chairperson. Thank you for documenting these moments for us, Olivia!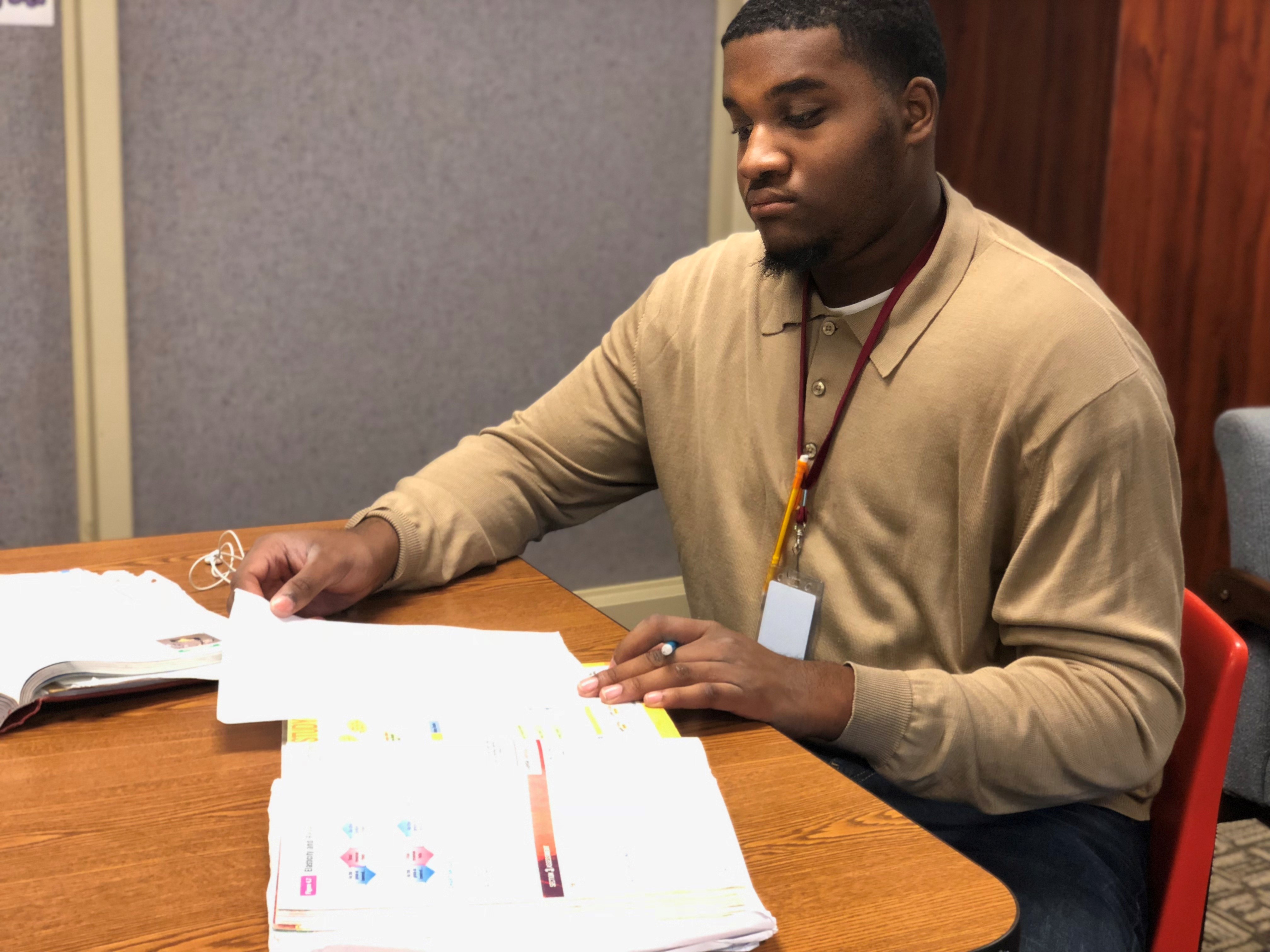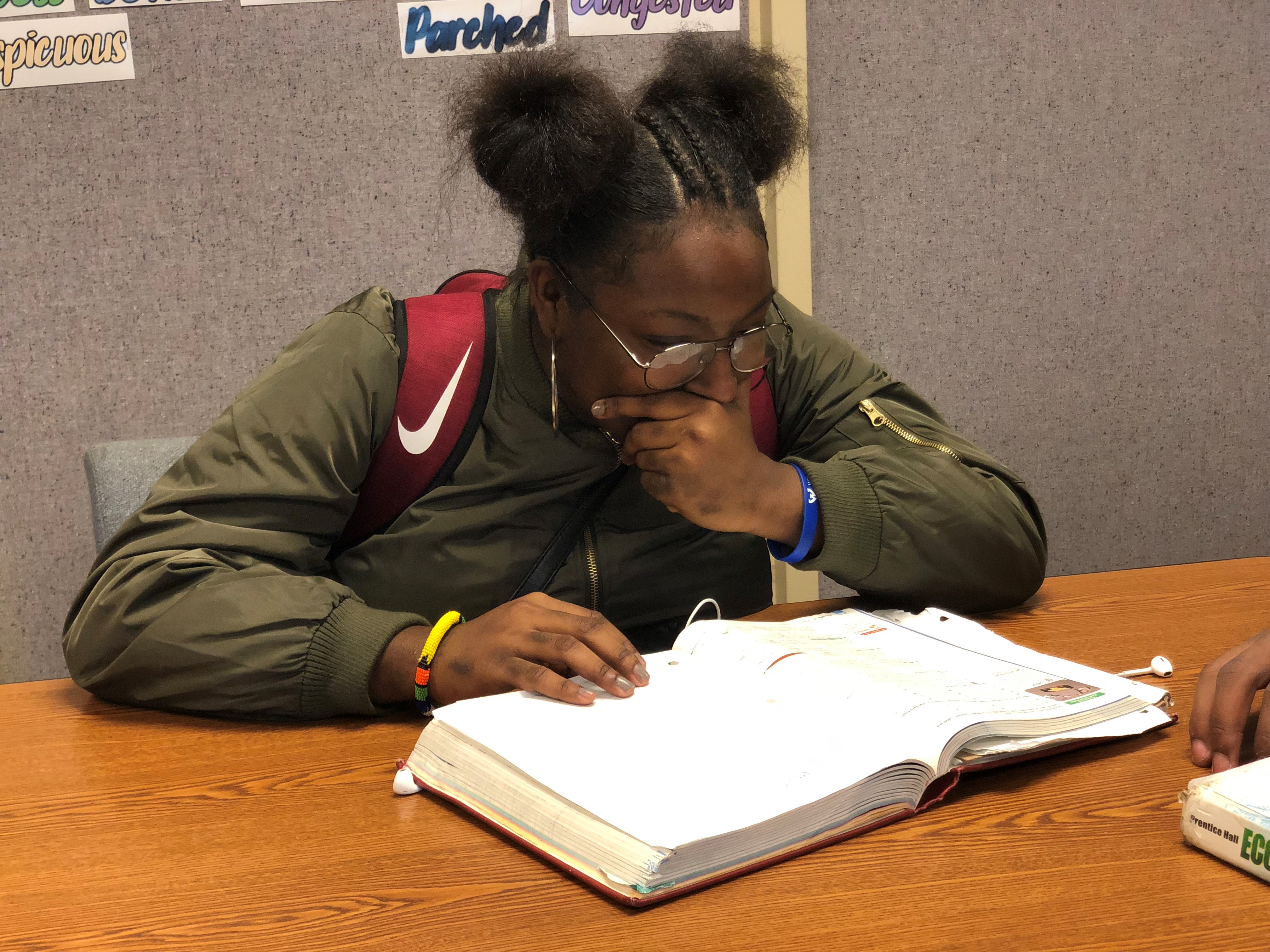 ---
Robot Rodeo
C2 Pipeline has added a fleet of Double Robotics Tele-presence robots to our program. Each of our sites will be using these devices to aid in their engineering/technology pathways. Additionally, the robot will allow students to have access to a multitude of guest speakers, as professionals from around the world are now only a "click" away from being in our schools.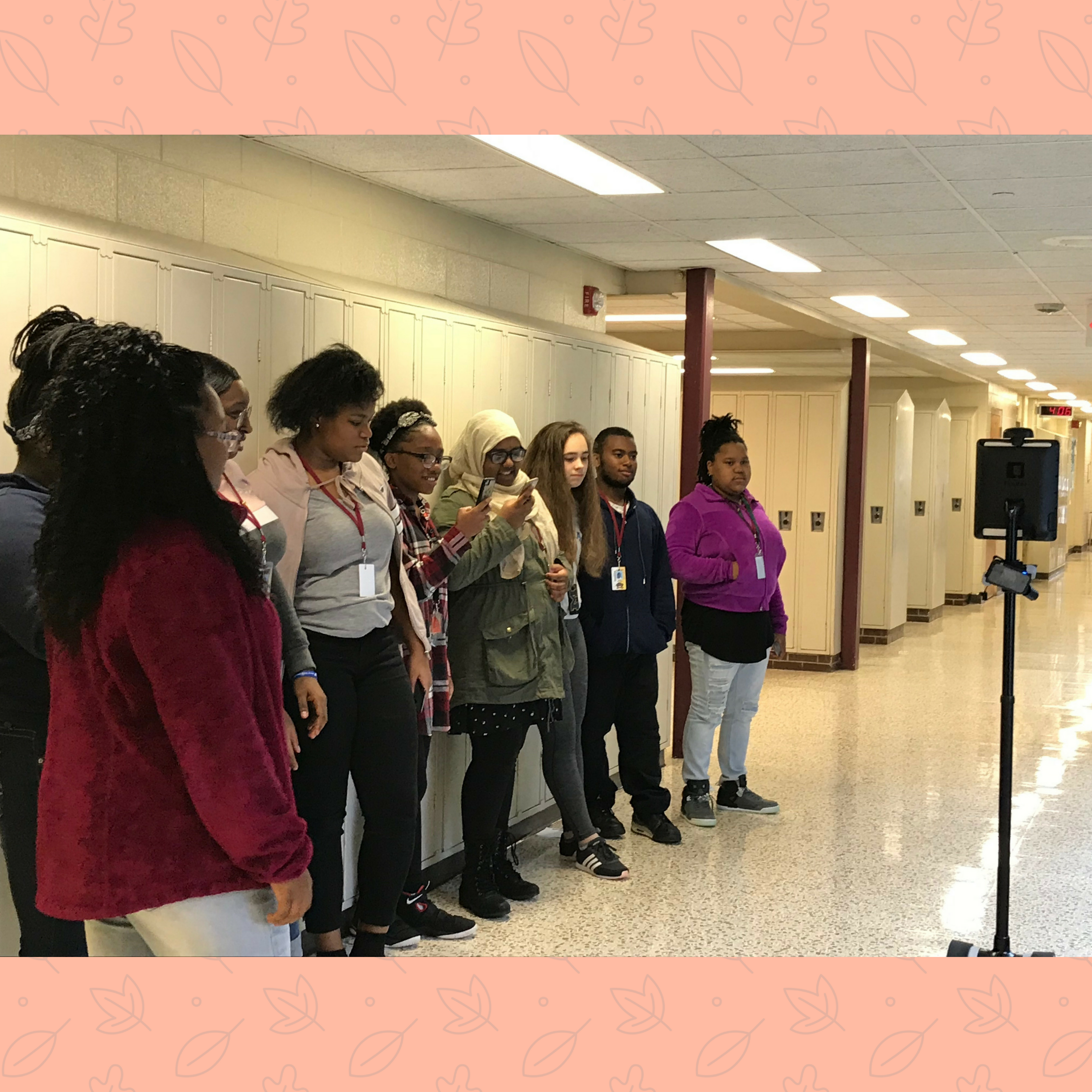 ---
Staff Member of the Month: Matt Hokanson
Matt is the current WSU C2 Pipeline Site Coordinator at Southfield High School for the Arts and Technology. He began working with C2 Pipeline in the Spring of 2018 and worked diligently during the summer at our Day Camps and Warriors College Experience. Matt is regarded by his colleagues as a hard worker and is always willing to lend a hand to both coworkers and students. Thank you for all you do and keep up the great work!
---
Calling All Student Leaders
Are you looking to make a difference in your school and community? Are you a natural leader, looking to make your voice heard? If you answered yes to either of these questions, consider running for C2 Pipeline's Youth Council. This student lead group plans and coordinates grantee-wide events and will lead our organization into the future. Elections will be held in the beginning of November to fill the Treasurer vacancy. This position will allow one student to manage the Youth Council's funds and work closely with administration to execute fiscal responsibilities that will incur. 
Our current Youth Council members:
President: A'Janae Bracey
Vice President: Dylan Clemons
Secretary: Mercedes Lyons
Social Media Chair: LaWayne Walker
---
Registration
If you are a student at one of our nineteen high school sites and want to enroll in the C2 Pipeline afterschool program, fill out the Registration Form and turn it into the Site Coordinator. 
---
Upcoming Events
October 1: 2019-2020 FAFSA submissions begin
October 1: Nominations for C2 Pipeline Student of the Month begins
October 13: Wayne State University Open House
October 25th: Lights on Afterschool Advocacy Event
October 26th: Wayne State University 150th Anniversary Celebration
---
C2 Pipeline is a Wayne State University, College of Nursing S.T.E.M. Accredited Program
Funded by a 21st CCLC Grant through the Michigan Department of Education