Program partners
C2 Pipeline relies on partnerships from various colleges, universities and community organizations in the metro-Detroit area. These partnerships are important to both the success of afterschool programming and summer programming. Several of our partners have provided students involved in the program the opportunity to listen to a variety of guest speakers and also tour their facilities. We are thankful for the amazing partnerships with the following colleges, universities, and community organizations. Click on the links below to learn more about each of our current program partners.
---
Exploring Division of Great Lakes Council, Michigan Crossroads
C2 Pipeline is excited to be partnering with the BSA, Great Lakes Council to provide "Exploring" opportunities to all registered students. "Exploring is a unique career exploration program of the Boy Scouts of America's Learning for Life and is geared towards young men and women ages 14 through 20. This program provides an ideal link between the academic environment and the career challenges they will face after high school."  Program benefits include:
Character development
Build self-confidence
Leadership development
Social development
Unique career experiences, networking and internships 
Volunteer community service
Group collaboration and teamwork
One of the unique characteristics of the Exploring program is that each explorer  post specializes in a specific career program area. Several specialty programs, such as Medical and Health Careers and Engineering, have grown to include a   national committee, activities, and staff support. Learn more about Boy Scouts of America.
---
Detroit Community Health Connection
With six metro-Detroit area locations, DCHC provides quality, compassionate and professional care to all patients served, regardless of their ability to pay. The staff members at DCHS strive to complete information about medical treatment in comprehensible terms. While patient consent is requested prior to the delivery of any procedure or treatment, DCHC vows to maintain and respect patient privacy regarding medical treatment, as well as the confidentiality of medical records. DCHC patients can be assured that they will always receive a clear and concise explanation of services and bills, regardless of the source of payment. Learn more about Detroit Community Health Connection. 
---
Michigan After-school Partnership (MASP)
The Michigan After-School Partnership champions statewide access to quality and equitable Out-of-School Time (OST) programs to ensure that all children and youth succeed.
Values
Youth Focused - We are inspired by youth. Young people are at the center of everything we do.

Diversity, Equity, & Inclusion - We know that by embracing differences, actively including a variety of voices, and joining together, we can best support equity, diversity, and inclusion in Out-of-School Time statewide.

Strategic Action - We believe in aligned, future-oriented and proactive approaches to support the Out-of-School Time system in Michigan.

Data Driven, Quality Practice - We invest in and support what we know are best practices using data to inform our decisions. We promote and advance a culture of continuous quality improvement.

Collaboration & Partnership - We believe in the power of the collective voice. We are committed to sharing expertise and experiences. We succeed together
Learn more about Michigan After-school Partnership
---
Gleaners Food Bank     
Gleaners Food Bank works to fight hunger in southeastern Michigan. With the help of collaborating member agencies, the Feed American network and program partners, Gleaners is able to provide millions of pounds of donated and purchased food to people in need. Gleaners is committed to distributing nutritional, high quality food.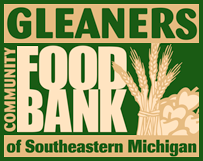 Gleaners vows to reduce the reliance on the emergency food system through education and advocacy. The food bank adopts practices and cost effective systems and procedures to achieve the highest possible return on its human and financial resources.
"Gleaners fulfills its role with a sense of compassion and urgency while nourishing, sustaining and advancing hope in our community." Learn more about Gleaners Food Bank.
---
Henry Ford Health Systems
Henry Ford Health System (HFHS) is made up of five major hospitals (Henry Ford Hospital, Henry Ford Wyandotte Hospital, Henry Ford Macomb Hospital – Clinton Township, Henry Ford Kingswood Hospital and Henry Ford West Bloomfield Hospital), numerous medical centers and one of the nation's largest group practices, the Henry Ford Medical Group. This group consists of more than 1,200 physicians practicing in over 40 different specialties.
Henry Ford Hospital, in Detroit, is the systems flagship facility recognized for clinical excellence in cardiology, cardiovascular surgery, neurology and neurosurgery, orthopedics, sports medicine, multi-organ transplants and cancer treatment. With more than 23,000 employees, HFHS is the fifth largest and amongst the most diverse employers in the metro Detroit area. HFHS proudly acts as one of Michigan's anchor institutions.
Learn more about Henry Ford Healthy Systems.
---
Michigan Area Health Education Center
"MI-AHEC seeks to expose disadvantaged students to health care opportunities, expand the number of underrepresented minorities in the health professions, and encourage students and health professionals to work in areas that need greater access to primary care providers."
AHEC works to carry out their mission in a variety of ways:
1. Using education and outreach to expose students to health care careers
2. Encouraging health professional students to work in area that need greater access to primary care
3. Enhancing professional development opportunities for health care professionals
AHEC has set specific goals to carry out the AHEC mission in the metro Detroit area. These goals include:
Introduce students, K-16, to health care professional and provide a pathway to enter the health care field
Increase clinical placements of health care career students in underserved areas
Provide workforce development opportunities for health care professionals in urban and rural settings, medically underserved populations, and health professional shortage areas in Michigan
Learn more about Michigan AHEC.
---
Michigan Department of Education
C2 Pipeline is a 21st Century Community Learning Center (21st CCLC) program funded by a grant through the Michigan Department of Education. The focus of 21st CCLC grants is to provide additional academic enrichment opportunities for students attending low-performing schools. Academic activities are designed to assist students to meet local and state standards in tested subject areas. Additionally, programs using 21st CCLC funds provide youth development activities, drug and violence prevention programs, technology education programs and character education to enrich the academic components. Learn more about the Michigan Department of Education. 
---
Urban IPO
Urban IPO offers financial opportunities to entrepreneurs and companies. The philosophy of Urban IPO is that "all companies with the proper finances and resources have the potential to become financially successful." Learn more about Urban IPO.
---
CURES
Headquartered at Wayne State University in the heart of Detroit, the Center for Urban Responses to Environmental Stressors (CURES) is one of a few select environmental health sciences core centers in the nation funded by the National Institute of Environmental Health Sciences. Through the application of cutting-edge research and technology, CURES researchers and community partners work together to understand how human complex exposures to chemical and non-chemical stressors in the urban environment can influence the development of environmentally-linked disease.
The over-arching theme of CURES is to create a gateway to a healthy Detroit!
The Center for Urban Responses to Environmental Stressors (CURES) has a strong commitment to serving, informing, and learning from the community and fostering bi-directional communication between researchers and the public. The goals of the Community Engagement Core (CEC) are to:
Foster collaborations and co-learning experiences for environmental health researchers and advocates, stakeholders, and individuals
Serve as a resource for environmental health information, expertise, and advocacy 
Promote environmental health science awareness
Advance the science of community engagement with research 
---
Wayne State University Academic Success Center
The Wayne State University Academic Success Center (ASC) works to ensure that all WSU students become "self-determined, motivated and independent learners." The ASC works to assist students in achieving academic excellence by offering instruction and services that support skill development. Services offered by the ASC include tutoring and study skills counseling. Learn more about the Academic Success Center at Wayne State. 
---
Wayne State University Honors College
The Honors College at WSU provides a community of scholars within a large urban research university. The mission of the Honors College is to "promote informed, engaged citizenship as the foundation for academic excellence in a diverse, global setting."
---
Wayne State University College of Engineering
The College of Engineering at Wayne State University strives to provide students with the technical and leadership skills needed to succeed in the high tech global marketplace that Michigan is becoming. The WSU College of Engineering offers a unique balance of research and development activities and education degree programs. Additionally, the college's new Danto Engineering Development Center provides a junction for technology development allowing faculty, researches and students from across many disciplines to work together. Learn more about the College of Engineering at Wayne State.
---
Wayne State University College of Nursing
An internationally recognized institution, the Wayne State University College of Nursing (CoN) is a premier urban research facility in the heart of metro Detroit. The CoN offers more than 370 academic programs through 13 different schools and colleges and serves nearly 29,000
students. The WSU CoN is recognized for excellence in preparing graduate and undergraduate students to become leaders, scholars and researchers in the field of nursing. Additionally, the CoN is well known for high quality research in the areas of self- care, caregiving and urban health. The Detroit Medical Center, William Beaumont Hospital, the Henry Ford Health System and Wayne State University School of Medicine are among the CoN's collaborating partners. Learn more about the College of Nursing at Wayne State.
---
Wayne State University College of Pharmacy and Health Science
The College of Pharmacy and Health Science is unique because of the variety of healthcare degree and certificate programs it offers.  Students may choose from the following programs: Clinical Laboratory Science (BS); Cytotechnology (BS); Forensic Investigation (post bachelor degree certificate); Mortuary Science (BS); Nurse Anesthetists (MS); Occupational Therapy (MS); Pathologists' Assistant (BS); Pediatric Nurse Anesthetists (post master degree Certificate); Pharmaceutical Sciences (MS, PhD); Pharmacy (PharmD); Physical Therapy (PhD); Physical Therapy (Transitional) (PhD); Physician Assistant Studies (MS);  Radiologist Assistant (MS); Radiologic Technology ( BS); Radiation Therapy Technology (BS).
The mission of the College of Pharmacy and Health Sciences is "to advance the health and well being of society through the preparation of highly skilled health care practitioners and, through research, to discover, evaluate, and implement improved models of practice and treatments in health care sciences and pharmacy." Learn more about the College of Pharmacy and Health Sciences at Wayne State. 
---
Mike Ilitch School of Business 
The mission of the Wayne State University School of Business Administration is to "prepare our students for challenging and  rewarding careers, advance the boundaries of scholarly and practitioner knowledge, and enhance the economic vitality of the city of Detroit, the state of Michigan and beyond through our programs, research and community engagement." Learn more about the Mike Ilitch School of Business.
---
Wayne State University School of Medicine

"Recognized for the quality of its medical facilities, the WSU School of Medicine is the largest single-campus medical school  in the nation, with more than 1,000 students and 2,600 faculty  members. This vibrant urban center provides the experience of a  cultural metropolitan community, while being part of first-rate medical  school on a word-class campus." Learn more about the School of  Medicine at Wayne State. 
---
Wayne State University School of Social Work
The mission of the Wayne State University School of Social Work (SOSW) is "to transmit, develop, critically examine, and apply knowledge to advance social work practice and social welfare policy in order to promote social, cultural and economic justice for the betterment of poor, vulnerable, and oppressed individuals, families, groups, communities, organizations and society." The SOSW strives to prepare ethical and competent social work generalist, practitioners and scholars, conduct research relevant to urban populations and provide innovated leadership and service to the urban community and social work profession. Learn more about the School of Social Work at Wayne State. 
---